According to the Family Business Resource Center, family-owned businesses employ 60% of the U.S. workforce and are responsible for 78% of new jobs created in the U.S. However, generational transfers of ownership are extremely difficult. For example, just 30% of family-owned businesses successfully pass from the first generation to the second generation, while only 12% of family-owned businesses successfully pass from the second generation to the third generation. It is also disturbing that 47% of family business owners expect to retire in the next five years but do not have a succession plan in place.
read more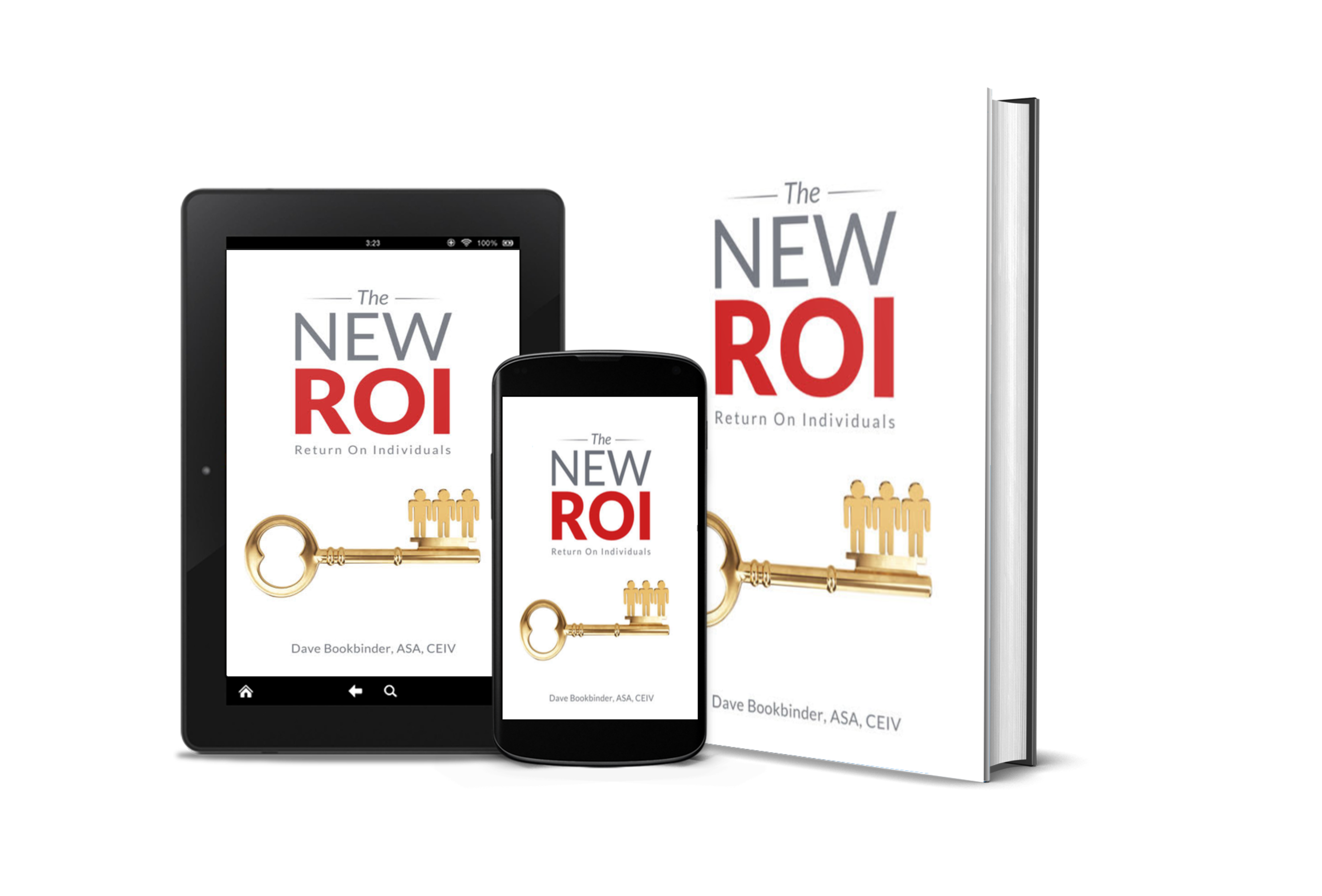 The NEW ROI: Return on Individuals
Ask anyone from the CEO to the shipping clerk about the organization's most valuable asset, and you'll get the same answer: "The people!"
However, when it comes to the valuation of that organization, especially in terms of intangible assets, items like patents and trademarks wind up seeming to be more valuable. How can that be? Simple: They're more quantifiable.
In The NEW ROI: Return on Individuals, we delve into placing a more quantifiable value on the human capital asset – the most valuable asset in every organization. Additionally, we explore universal ways to promote even greater workforce value including creating difference makers, increasing employee success, improving happiness, reducing toxic employees, generating innovation by building trust, embracing and improving corporate culture, and much more.
Nothing gets done in any organization without people – your human capital – and improving the productivity of every employee at every level is the key to boosting profitability, and as you'll learn, at the same time boosting employee morale. Higher morale generates even greater productivity which, in turn, improves your bottom line.
It's an upward spiral that you'll want to harness.
If you agree that the people are the foundation of your organization's success – or failure – this is a book you must read!